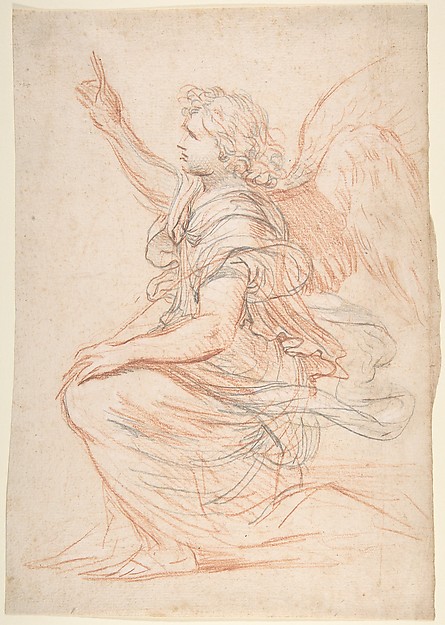 "Study for the Archangel Gabriel" by Nicolas Mignard (French, Troyes 1606–1668 Paris)
Here's this week's column.
It's about Zechariah and losing your voice and finding your awareness.
A couple questions for you to ponder (I'm pondering them, too)...
When in my life has something looked like a punishment but actually been more of a present?
What new awarenesses might Zechariah have come to during the time when he couldn't speak?
How do you feel about silence?
How would you have responded to the angel Gabriel?
I hope you had a good weekend! I had a great Saturday and Sunday. Sunday I got to head down to the Iowa border to pulpit supply at a 2-point congregation. It was a really special morning and I felt grateful to spend the 2nd Sunday of Advent in those contexts. The text was Mark 1:1-8...I love that Mark starts with John the Baptist in the wilderness...it's a bold move. He skips all of what we'd consider the Christmasy kinds of details and gets right to adult John and adult Jesus. It was a cool Gospel to explore in community.
Peace to you!