This Sunday's gospel lesson is the story of Mary, Joseph, and Jesus escaping to Egypt. The magi/wise men just left. Then Joseph has a dream warning the holy family to leave Bethlehem (before Herod, on a paranoid rampage, has all the infant boys killed).
Here's a link to the
Gospel text, Matthew 2:13-23
. And below are some pieces of art - meant to help prepare your hearts and minds.
If you're in the Stewartville/Rochester area, please join us at Zion for worship this Sunday. For this week only, we will have one service at 9am. See you then!
The Magi by He Qi
The Flight to Egypt by He Qi
The Flight to Egypt by Carpaccio
Rest on the Flight to Egypt by Merson
Flight into Egypt by Girardet
Flight into Egypt by Ligabue
The Flight into Egypt by Tissot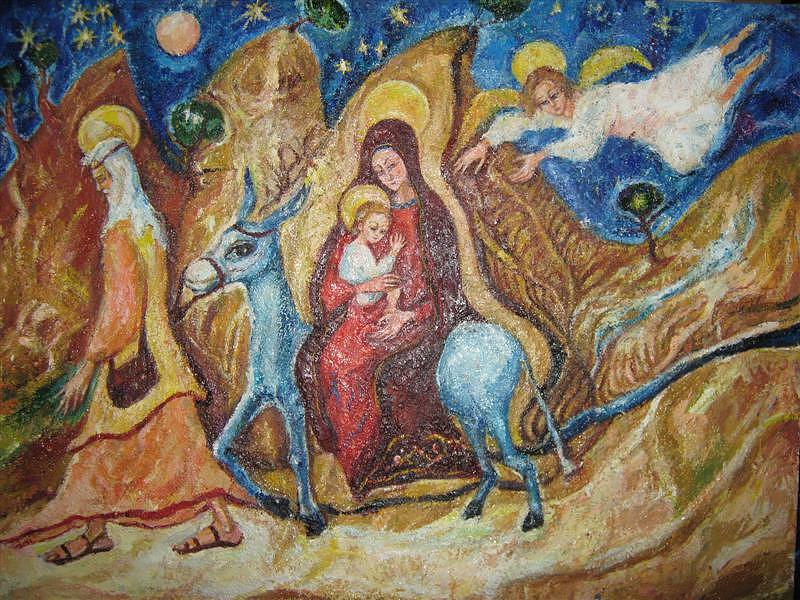 Flight into Egypt by Slovinskaya
Flight into Egypt by Spronck