NOVEMBER?!?!
What?!?!?
When did you get here?
Well November - since you're here and summer won't be back for - let's make the most of it, huh?
Here are some fun November ideas...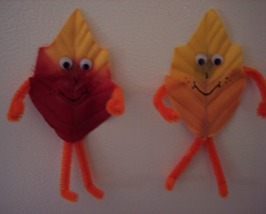 (my list will include Barbie)
I hope you're in the midst of a great weekend, my friends.
What are you up to?
I'm preparing a sermon to preach for a group of pastors on Monday morning.
The ELCA clergy of southeastern Minnesota have our annual
Fall Theological Conference
. I'm excited. The keynote speaker for the event looks great.
Rev. Carol Howard Merritt.
The preaching part makes me a little bit nervous but not too much.
It's a fun opportunity.
I also found out yesterday that my platelet medicine isn't working quite as good as it was initially. My count has gone from about 155,000 to 42,000. But it doesn't matter too much. The plan is to stick with the plan and keep taking the new medicine. We'll see what the next week brings. I'm noticing more bruises but that's okay with me. As long as I'm not in the "danger zone" and I don't need transfusions or infusions, I'm a happy camper. I feel good.

May your weekend be filled with lots and lots of joy.
We had a Fall Bazaar at church this morning.
A DELICIOUS lunch! And lefse to take home! DOUBLE BONUS!
I feel nearly Norwegian.