Welcome to the weekend. Here's a random assortment of fun!
Are you ready for a brilliant definition of grace? I spoke to a group at the Rochester Senior Center last week, and one gentleman shared this excellent definition of grace that he'd learned from a pastor long ago. I had him write it down on a notecard, so I could remember it.
"Grace is accepting God's acceptance even when you feel unacceptable."
Good stuff!
Remember McKayla Moroney? She is the amazing Olympic gymnast who was
"not impressed."
Well check this out! So awesome! She visited the White House, and Obama got in on the humor, too.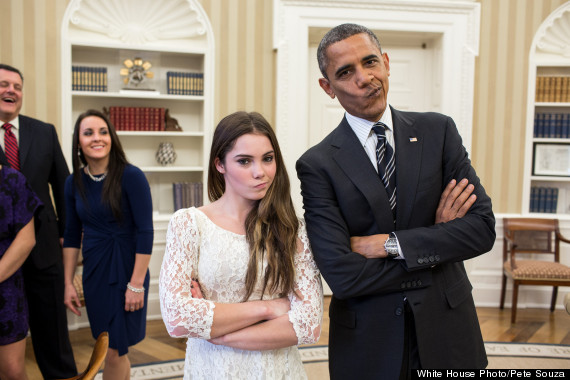 Looking for the most delicious appetizer in Rochester? There are some great options (that would be a fun blog post to create sometime! I'll do that soon.)! I REALLY ENJOY APPETIZERS. And I like them more and more all the time. I really like small, bite-sized foods, and appetizers are often small. Also, by savoring an appetizer can enjoy deliciousness without getting overstuffed. BONUS. And appetizers are often the least expensive items on a menu. DOUBLE BONUS (I am kind of cheap
unless we're talking about squirrel shirts,
in which case, I'm liable to spend too much).
My new favorite is "cranberry wild rice quinoa cakes" at The Loop. Have you been there yet? It's downtown. Always a fun time. Great martini selection, too.
Are you from the Rochester/Stewartville area? Looking for something awesome to do this weekend? GO SEE "You're a Good Man, Charlie Brown" at the high school. IT IS SO GOOD! My pal, Anna, and I went last night, and laughed and laughed and laughed. The kids do a fantastic job. It's wonderful.
Have a great Saturday!